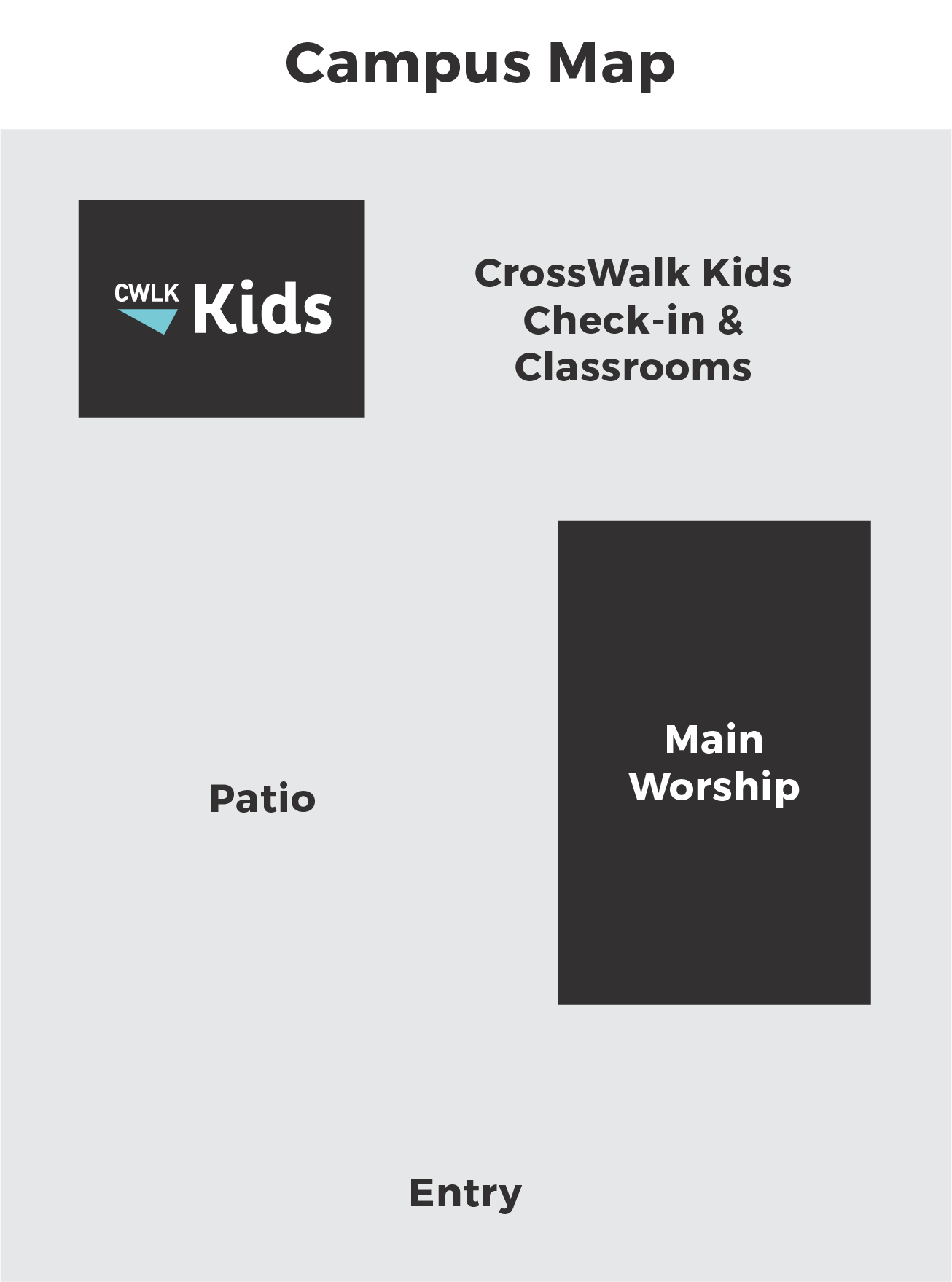 Welcome!
We're happy you're here.
CrossWalk Kids is led by a team of staff and volunteers whose passion is for children and whose vision is to connect kids and parents to Jesus and each other.
Our mission is to bring children into safe and age-appropriate worship where they GROW in faith, GATHER in fellowship, GIVE their all, GLORIFY God, and GO out with the gospel. We specialize in teaching infants through fifth grade. Partnering with families in raising their children to know and love their Savior, Jesus brings us great joy!
The Kindergarten through Grade 5 classrooms are open during the 9:00 a.m. Sunday service located at Arizona Lutheran Academy. As CWLK Kids opens in phases and dials up or back down, the Infant through Preschool classes remain closed at this time. 
Be sure to check out the engaging online materials that you'd find at church right here! Here's how you can enjoy these videos and use the content provided as a family:
Watch the video together. Included are animated Bible stories, teachings, worship songs, and more!
Download the lesson questions and activity. Questions include conversations about the Bible story to allow you and your child to reflect on the biblical truth. Also included are coloring pages and fun activities to interact and apply the lessons to everyday life. 
Sign up here to receive 4 weeks of CWLK Kids lessons, activities, and crafts mailed directly to your home. The materials, geared for ages 2 through 11, go along with the message series beginning on December 6, and wrapping up on December 27. There are no costs to sign up, but supplies are limited so be sure to sign up today! If you received a packet last month, NO NEED TO SIGN UP AGAIN, you are on the mailing list. 
Weekly Lessons, Videos & Activities
CrossWalk Kids Materials for 11/29/2020
CrossWalk Kids Materials for 11/22/2020
CrossWalk Kids Materials for 11/15/2020
CrossWalk Kids Materials for 11/08/2020
CrossWalk Kids Materials for 11/01/2020
CrossWalk Kids Materials for 10/25/2020
CrossWalk Kids Materials for 10/18/2020
CrossWalk Kids Materials for 10/11/2020
CrossWalk Kids Materials for 10/04/2020
CrossWalk Kids Materials for 9/27/2020
CrossWalk Kids Materials for 9/20/2020
CrossWalk Kids Materials for 9/13/2020
CrossWalk Kids Materials for 9/06/2020
CrossWalk Kids Materials for 8/30/2020
CrossWalk Kids Materials for 8/23/2020
CrossWalk Kids Materials for 8/16/2020
CrossWalk Kids Materials for 8/09/2020
CrossWalk Kids Materials for 8/02/2020
CrossWalk Kids Materials for 7/26/2020
CrossWalk Kids Materials for 7/19/2020
CrossWalk Kids Materials for 7/12/2020
CrossWalk Kids Materials for 7/05/2020
CrossWalk Kids Materials for 6/28/2020
CrossWalk Kids Materials for 6/21/2020
CrossWalk Kids Materials for 6/14/2020
CrossWalk Kids Materials for 6/07/2020
CrossWalk Kids Materials for 5/31/2020
CrossWalk Kids Materials for 5/24/2020
CrossWalk Kids Materials for 5/17/2020
CrossWalk Kids Materials for 5/10/2020
CrossWalk Kids Materials for 5/03/2020
CrossWalk Kids Materials for 4/26/2020
CrossWalk Kids Materials for 4/19/2020
CrossWalk Kids Materials for 4/12/2020
CrossWalk Kids Materials for 4/10/2020